Whales & Tales
Alder Bay is pleased to be partnering with Farewell Harbour Lodge for a unique full day marine tour combining Indigenous cultural site visits with a marine mammal safari. Meet your guides at the Alder Bay reception office at 830am for your pre-departure briefing before heading across Johnstone Strait to 'Yalis, the 'Namgis village at Alert Bay on Cormorant Island. Your journey in the Broughton Archipelago begins with introduction to the history and traditions of the Kwakwa̱ka̱'wakw First Nations at the U'mista Cultural Centre in Alert Bay. The focus of the gallery is the famous "Potlatch Collection" which provides a rich, interactive opportunity to learn more about the cultural significance of the Potlatch to the Kwakwa̱ka̱'wakw First Nations.

Departing 'Yalis after our U'mista visit, we will venture south down Johnstone Strait into the very heart of the Broughton Archipelago Marine Park in search of marine mammals including Humpback whales, Orca whales, Steller Sea Lions, Dall's porpoises and Pacific White Sided dolphins.

We'll make a short stop at Farewell Harbour Lodge for coffee and snacks and to stretch our legs on Berry Island before heading to Village Island and the ancient village site of 'Mimkwa̱mlis. At 'Mimkwa̱mlis we'll explore the abandoned village site and learn more about the efforts of the Mamalilikulla First Nation's stewardship efforts at their village site and in their territory.

We'll return to Alder Bay at approximately 2pm.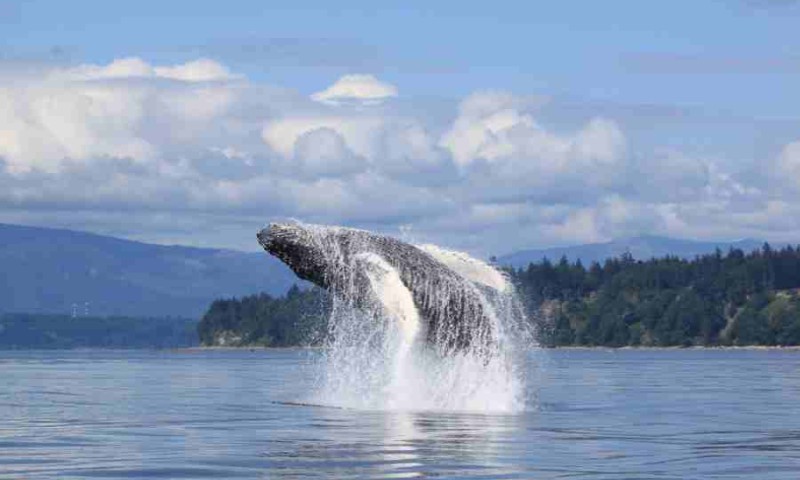 Searching Availability...